Power Plate redefines optimal health and wellness equipment for every age and ability. Manufactured to the highest health and safety standards, each Power Plate is precisely engineered to apply the science behind the body's natural response to destabilization. The Power Plate platform uses a consistent, safe and controlled level of vibration that moves in three directions (up and down, front and back, and side to side). From rejuvenation and active aging treatments to rehabilitation and therapeutic massage, Power Plate provides exceptional results. With an unparalleled aesthetic, featuring exquisite lines and attention to detail, Power Plate offers exceptional beauty and unrivaled results in an all-encompassing solution. Whether you want to look better, feel better, or play better, Power Plate is the solution.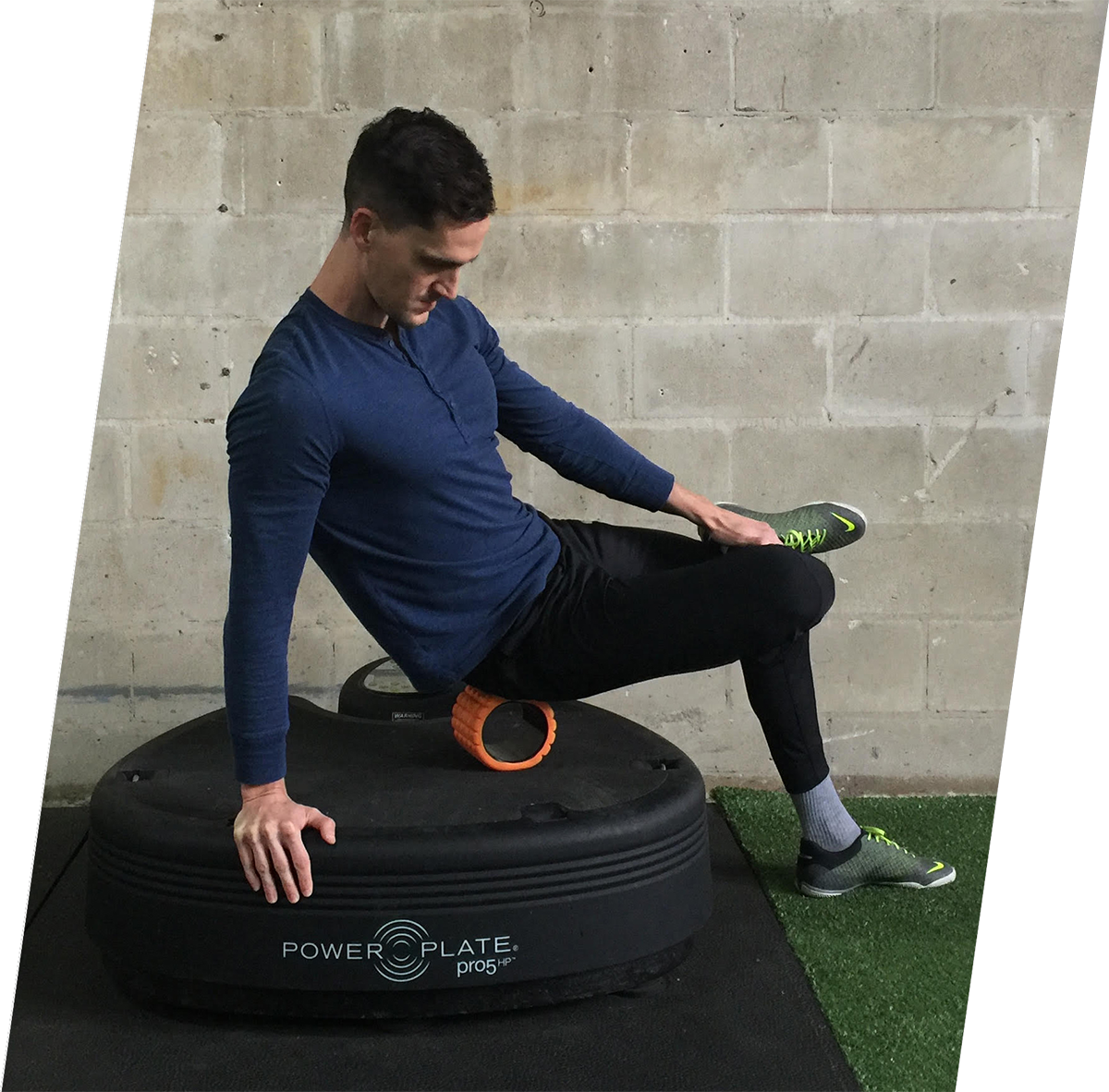 "The Power Plate is a key component to my training methodology. When our athletes walk in the door, they immediately get on the Power Plate for soft tissue preparation and inter-muscular activation. I believe Power Plate gives us a distinct advantage over our competition."
Craig Fitzgerald
Head Strength & Conditioning Coach,
New York Giants
For more than two decades, Power Plate has been researching and refining whole body vibration products and techniques. Our proprietary PrecisionWave Technology™ guarantees that every time you use any Power Plate, you get the same frequencies and amplitudes, which are specifically optimized to deliver an exceptionally clean and harmonious sine wave for best possible muscle reaction.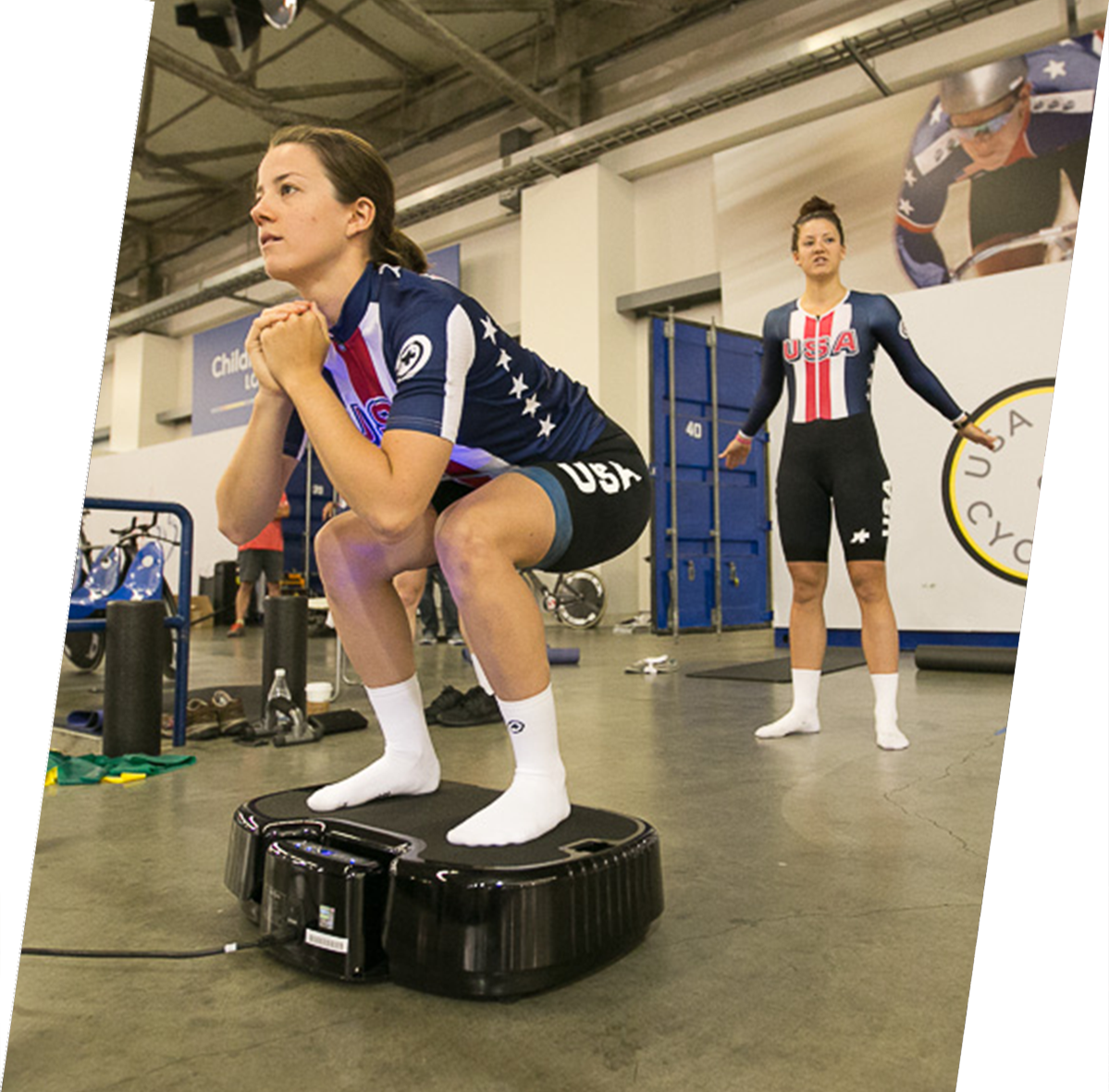 "Corrective exercise programs are a major component of our preventative and rehabilitation strategies to keep our athletes on the court. Power Plate provides the platform to add a variety of exercises for all phases of our programs: inhibition, lengthening, activation and integration. It is backed by the science and research done on whole body vibration and allows us to safely facilitate exercises to help our athletes warm up, increase strength and performance."
Aaron Nelson
Head Athletic Trainer,
New Orleans Pelicans
A lack of recovery and regeneration often hinders athletes from achieving their full potential. Exercise is stress, and the body needs time to rebuild to positively adapt to training. Massage on a Power Plate stimulates lymphatic flush, eases pains, promotes faster recovery of damaged muscles and tendons, improves joint function, and helps you return stronger from hard training—all in only a few minutes a day.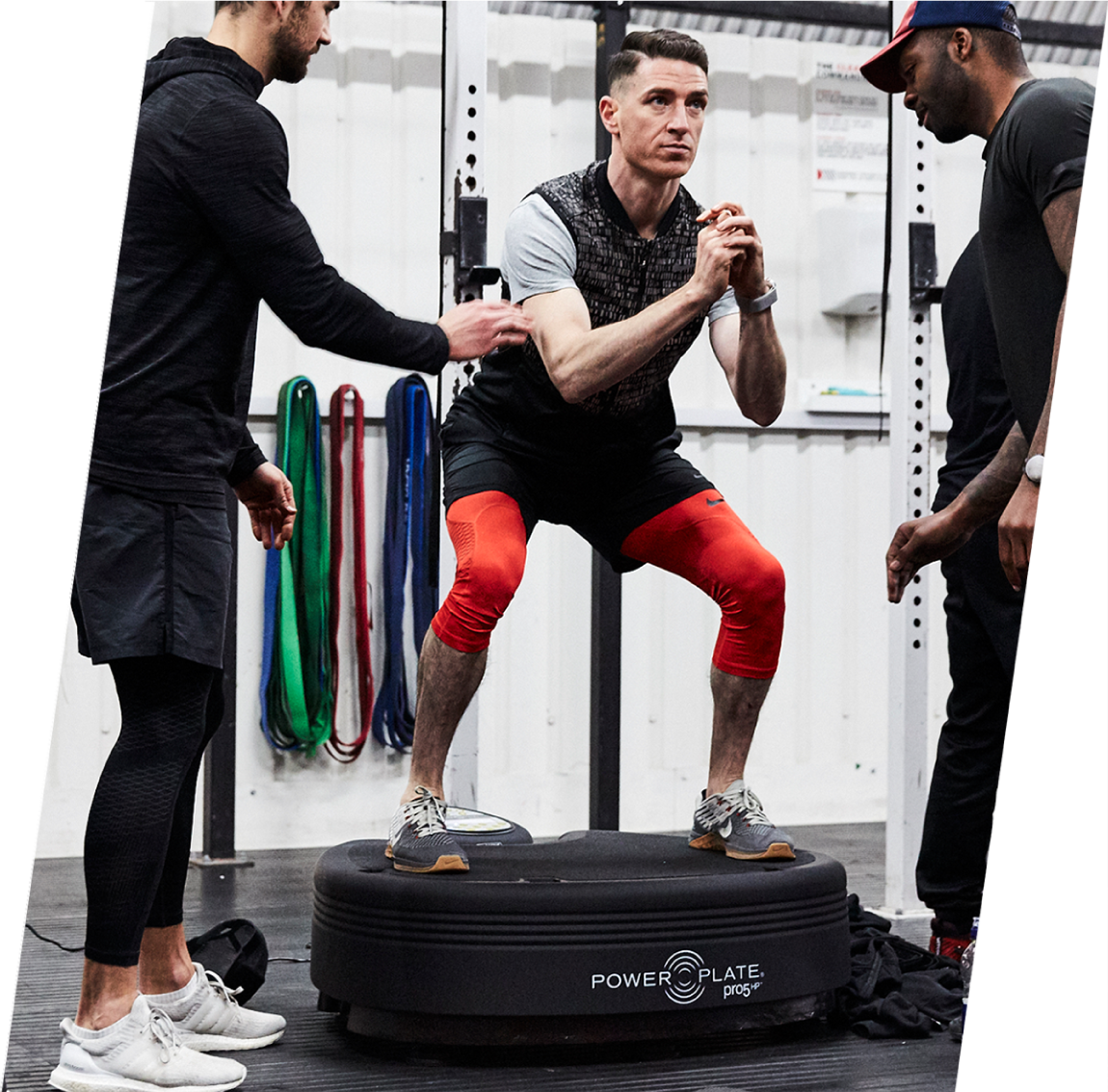 "The Power Plate is an essential training tool to the Auburn football team. We incorporate it in our preparation sets prior to our corse lifts and always keep a Power Plate on the sidelines during games. The players attribute quicker recovery times to the Power Plate and love its ability to 'get their legs back'."
Ryan Russell
Head Strength & Conditioning Coach, Auburn University
With the most precise repetition in the whole body vibration platform category, Power Plate provides a superior stimulation to the nervous system. That means development in whole body neuromuscular re-education, balance, mobility and stability, strength and motor control (muscle memory), in a shorter time frame than with traditional methods.
How It Works
The Power Plate vibrates up and down, side-to-side, and front-to-back,
destabilizing the body and promoting the reflexive engagement of soft tissue.
Activating Factors
Involuntary muscle activity promotes quick, reflexive responses in muscle fibers. In addition, an increase in circulation results during both static and dynamic movement on Power Plate.
The Power of Harmonic Vibration
Power Plate technology uses a proprietary PrecisionWave Technology™ system for a controlled level of vibration across all areas of the plate surface for safe, consistent, and reliable results.
Power Plate promotes neuromuscular activation and performance. According to scientific research, athletes training with Power Plate have experienced significant increases in sprint performance, overall improvement in jump height, and explosive strength and endurance. Whole body vibration training has also been shown to increase range of motion, coordination, balance, and stability.
Power Plate increases performance in the weight room, during practice, and in competition. Power Plate helps athletes maintain performance and reduce risk of injury during training and competition. The athlete is able to activate and maintain neuromuscular efficiency when they need it most.
Power Plate promotes faster recovery of damaged muscles and soft tissue, while also aiding in pain reduction. Power Plate decreases muscle atrophy and reduces the pain associated with muscle soreness. In addition, clinical observations and empirical evidence from medical and therapeutic practitioners provided consistent feedback about the use of Power Plate with patients: pain is reduced, athletes feel better, and they recover faster.
©2020 Performance Health Systems LLC. All rights reserved.